Switch to an Electrical System
That's Right for You
At Allen Electric & Lighting, Inc., we have a team of highly trained and experienced technicians who specialize in the construction, installation, and maintenance of electrical systems for commercial or industrial use. Rest easy knowing we optimize top-quality equipment and machinery to complete each task with efficiency, regardless of the size and complexity of your project.
GENERAL ELECTRICAL CONTRACTING
Our team applies a meticulous approach to detect a wide variety of electrical issues in business properties. We carefully inspect electrical panels, wiring networks, and more, making sure we give you practical solutions that best meet your electrical contracting needs.
Installation
Our experts install various indoor and outdoor lighting systems that work to meet the needs of your project. We make sure to use energy‑efficient products with long life spans, guaranteeing durability, cost‑savings, and above all, your safety.
Troubleshooting,
Service & Repair
Get fewer disruptions with cost‑effective repair solutions from our seasoned electrical specialists. We offer reliable service repairs and maintenance plans to make sure your lighting systems are working their best at all times.
Comprehensive Inspections
We are highly experienced in checking lighting systems for even the most minute issues. Our team utilizes a state‑of‑the‑art fiber optic inspection device to check light pole interiors and more inaccessible locations to ensure your entire system is up to industry and safety standards.
Our technicians specialize in indoor and outdoor lighting for offices, warehouses, parking lots, and much more. We are highly familiar with completing installations, repairs, and inspections for the following: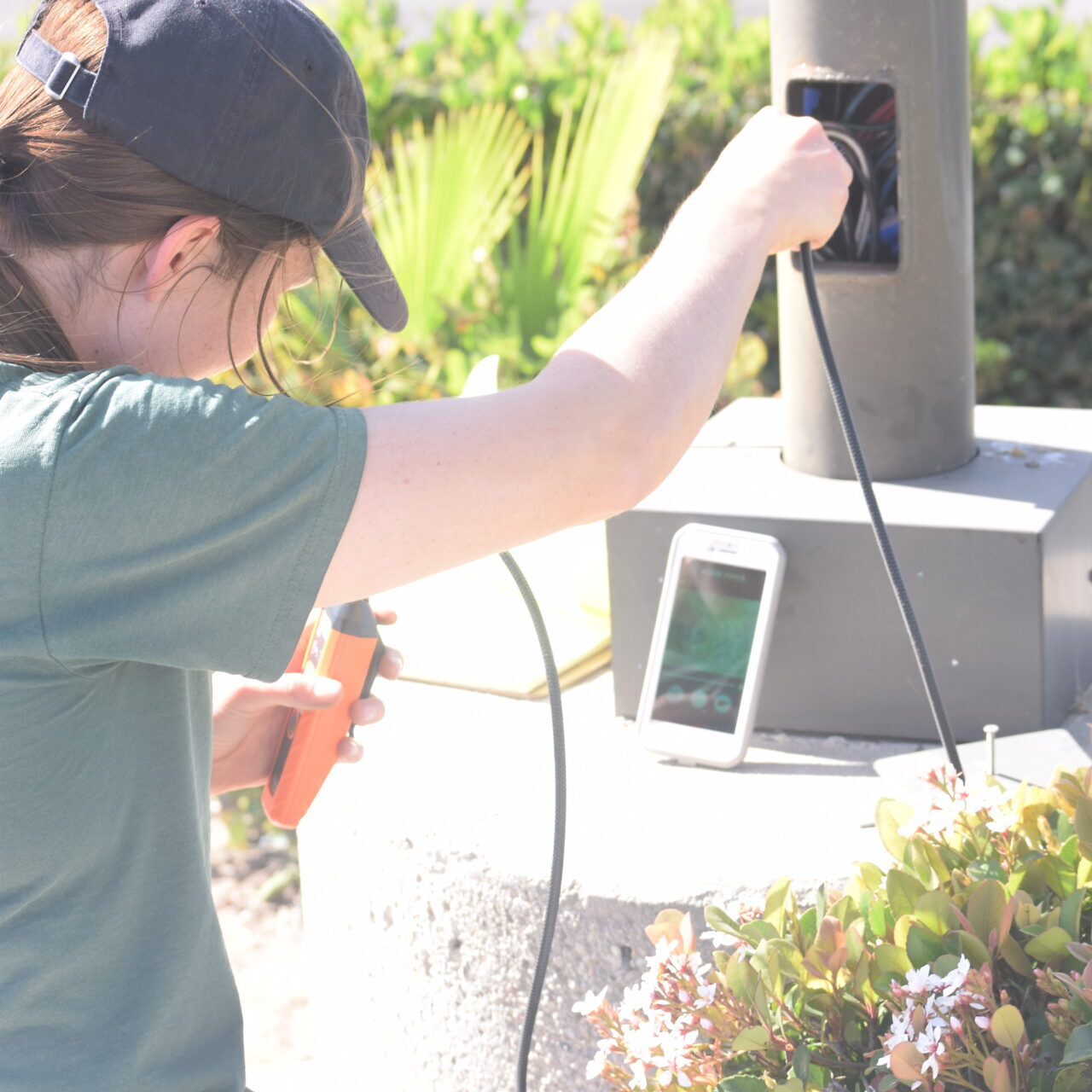 Testing
Left unchecked, electrical problems can result in damage and possible shutdown of your lighting equipment. That's why we complete inspections in a careful manner, providing comprehensible reports and assessments on the severity of the issues which may be present in your electrical system.
Data Logging Power Analyzer
It is a specialized device used in testing power quality, harmonics, and other electrical anomalies. It can log and record 20,000 sample readings in a computer, which enables our technicians to analyze potential threats to your electrical system. This also allows property owners such as yourself to be aware of the presence of these risks and apply preventative measures as soon as possible.
What is Infrared Thermal Imaging?
Heat is usually one of the first symptoms of a growing electrical problem which can eventually result in equipment failure. That's why we use specialized infrared thermal imaging cameras to get accurate heat signature readings from the equipment we're trying to check. The specialized camera will show us a graphic demonstration of the issue, allowing our technicians to apply fitting remedies before it's too late.
What is Megger Testing?
A Megger tester uses a high‑voltage pulse to test the insulation of various conductors. This test enables property owners to anticipate growing or existing problems that could result in a ground‑fault to electrical system wiring or equipment.
Amp Up Your Electrical System
For a free quote on the services you require, simply reach out to one of our friendly staff today.